In general, steel is used today in many areas of construction, industry, and everyday life without which life cannot be imagined. In the food industry, stainless steel dominates and plays an increasingly important role.
Why is stainless steel so suitable for the food industry?
In the past, wood, glass, copper, brass, steel, and later plastics were the materials traditionally used to produce, process, store, transport, display, and consume a variety of food products. Although these traditional materials still have many limitations, with the introduction of stainless steel, it was soon discovered that its properties provide many advantages such as corrosion resistance, durability, usability, machinability, sustainability, and recyclability. The protective, smooth and very stable chromium oxide layer not only provides a high level of corrosion protection but also makes the material easy to clean and resistant even to aggressive media such as fruit acids and other acids, as well as cleaning agents. As a result, there are no surfaces to attack by bacteria, fungi, or germs, which leads to very high hygiene standards. Stainless steel can be processed very well, and its good formability and weldability contribute to the versatile application and problem-free use of stainless steel. In addition, stainless steel can gain additional functionality through the correct treatment and machining of its surface. For example, the adhesion of food sticks can be prevented or reduced by polishing to a good Ra value or by rolling in fluid-forming surface textures and structures. This increases the flow of goods during production and packaging, increasing productivity and reducing unnecessary and costly downtime or downtime. Again, these and other finishes help to make the visual appearance of stainless steel more attractive, which is a big bonus for the food industry, especially in the gastronomy, catering industry, food wholesalers and retailers, and in Domestic private, daily use. As a result, stainless steel combines functionality and design to meet even the highest demands in both fields.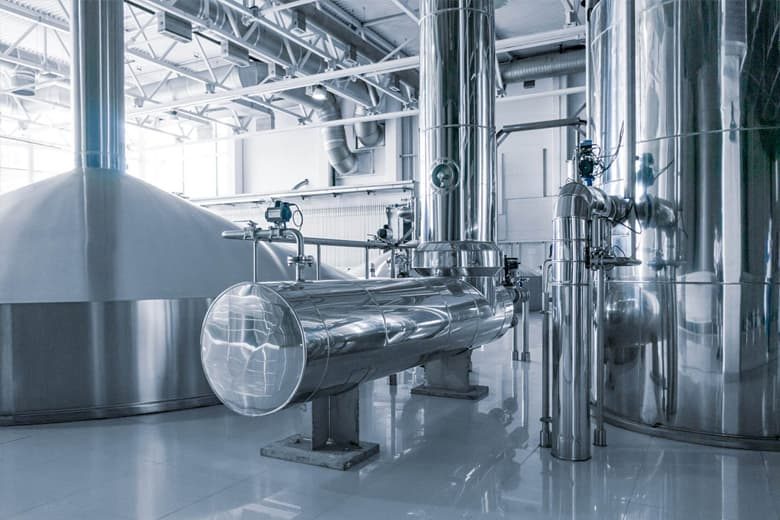 Why use stainless steel in the food processing industry?
Stainless steel is very versatile. Stainless steel products are used in the food processing industry, from tools to surfaces, stainless steel is very suitable for production, processing, and packaging. Here are some of the reasons why stainless steel is being adopted by food companies:
Easy To Clean: Stainless steel is easy to wipe clean and not easy to breed bacteria. Food workers are able to clean thoroughly and efficiently due to low maintenance costs, which also results in the material having a much longer lifespan than other metals.
Durable: Essentially, stainless steel is one of the most durable metals on the market. Not only is it less susceptible to physical damage, but it is also resistant to corrosion, as well as wear and tear associated with aging. While other metals must be maintained during use, stainless steel may require fewer professional repairs.
Chemical Resistance: While the various stainless steel grades perform differently, most are generally chemically resistant. This means that even the heaviest bleach and other cleaners can be used on a surface without damaging it.
Thermally Compatible: This is a particularly useful feature when working with heavy machinery. Stainless steel is able to withstand high temperatures and pressures without deforming or changing in any other way. It will also retain its shape under these conditions.
Ease of fabrication: As for the fabrication of stainless steel, it can be manipulated in a number of different ways. It can be easily cut, welded, and formed, especially using more modern metalworking techniques. This makes it suitable for making small tools and large appliances.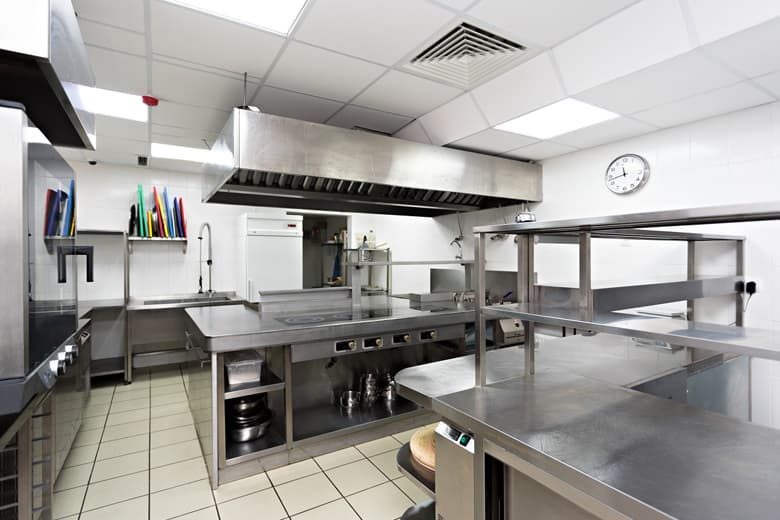 Stainless steel grades for the food and beverage industry
The "grade" of stainless steel is based on its chemical composition. There are more than 150 varieties of stainless steel, but only a few can be used in the food and beverage industry. The two most commonly used varieties are 304 stainless steel and 316 stainless steel. 304 stainless steel accounts for about 50% of all stainless steel production. It is general-purpose steel in the family of austenitic stainless steels and is considered the most corrosion-resistant stainless steel. 304 stainless steel contains 18% to 20% chromium, 8% to 10.5% nickel, as well as iron, manganese, carbon, and silicon. The high chromium content provides 304 stainless steel with significant corrosion resistance. The chemical composition of 316 stainless steel is basically the same as 304, but with the addition of one element: molybdenum. This naturally occurring metal makes up about 2% to 3% of 316 stainless steel and has one of the highest melting points of all pure elements. Its elasticity provides a higher corrosion resistance than 316 stainless steel, especially in applications where the steel may come into contact with more chloride foods and solvents. If you want more peace of mind, or if you produce high-salt foods like soy sauce, 316 is the best option, although it can be expensive.
We offer our customers the opportunity to increase profitability by meeting their just-in-time production schedules and offering customized services to meet end-user-specific requirements. Posco Group has always been committed to improving customer service and product quality and providing high-value solutions for customers' businesses. Satisfying the needs of customers is our daily work goal!